Homepage
Tweet to @Runnerspace.com/NV

Go the the "Schedule/Results" section for results of all meets.
Great XC and Track Photos at


*********************************
Upcoming Invitationals
September 27
Sept 25
Sept 26

***Results***
September 20
HS 5K Winners

Sarah Marvin, Australia 20:01.1
Santee EC Wins Team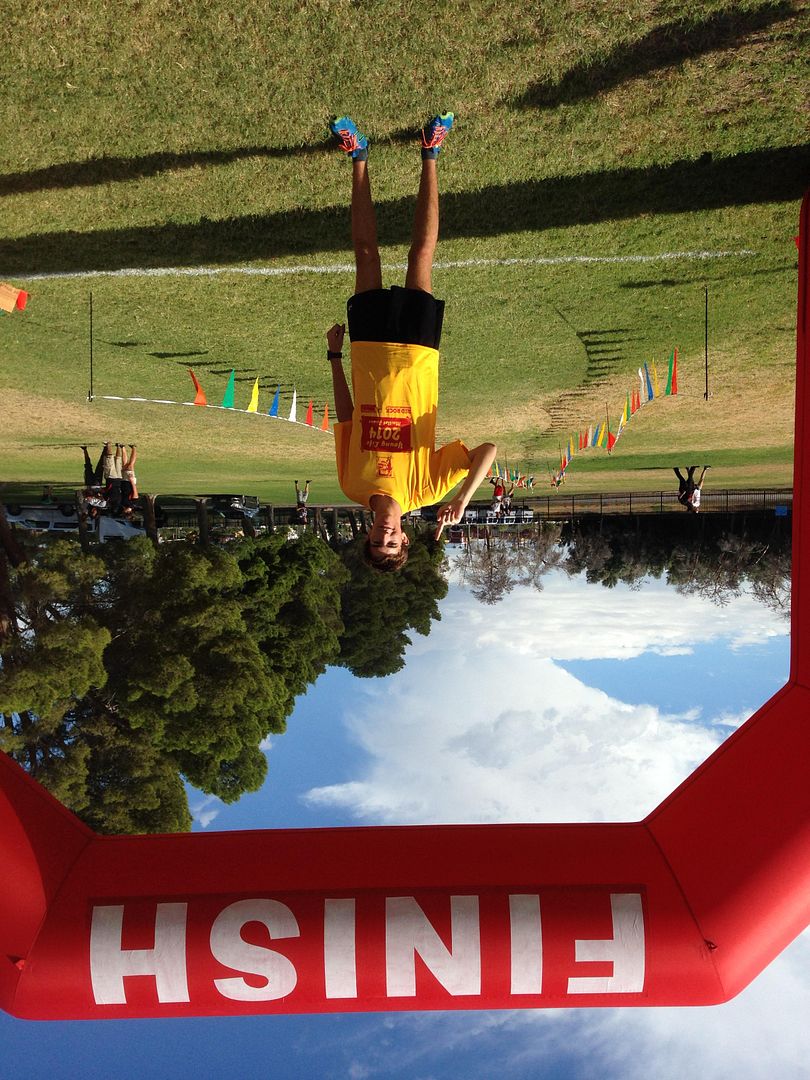 Garrett Meyer, SECTA 16:14.5
Santee Wins Team



College/University Winners

Skyler Storie, Dixie State 17:38.3 (5K)
Utah Valley Wins Team
Jason Lynch, Unattached 18:54.2 (6.3K)
Southern Utah Wins Team
September 20
Green Valley Boys 2nd in Var Blue "B"
Austin Rodgers, GV 14:59 2nd
Lenny Rubi, GV 15:43 18th
Centennial Girls 3rd in Var Blue "B"
Arbor View 4th
Green Valley 17th

Alexis Gourrier, Cent. 17:30 1st
Kalya Roberts 17:40 3rd
Madison Fletcher, AV 18:41 19th

Shadow Ridge Girls 6th in Var Blue "A"
Julia Pack, SR 19:17 26th
Basic Sophomore Boys 2nd in "Red" Division
Steven Birch 16:11 5th
Daniel Peveler 16:24 10th
Spencer Adams 16:29 16th
Freshman Seth Blackwell 16:35 6th
Junior Kendrick Peterson 16:21 5th

Centennial Girls Varsity 3rd Place
Arbor View Girls 4th Place
Arbor View Medal Winners

September 19
North Tahoe Kiwanis Invitational
September 12
September 13
Photos and Videos

Winners Table

| | | | | |
| --- | --- | --- | --- | --- |
| Race | Winner | School | Time | Team Champ |
| Varsity Girls | Alexis Gourrier | Centennial | 18:32.4 | Centennial |
| Varsity Boys | Dajour Braxton | Centennial | 15:43.2 | Centennial |
| 9-10th Girls | Allyse Ballard | Shadow Ridge | 20:37.8 | Shadow Ridge |
| 9-10th Boys | Steven Birch | Basic | 17:31.2 | Basic |
| Open Girls | Arden Holden | Centennial | 20:24.4 | Centennial |
| Open Boys | Cutty Zanghi | Adelson | 17:26.6 | Coronado |
***************************************
August 29
Kyra Hunsberger, Skyler Flora, Lindsey Adams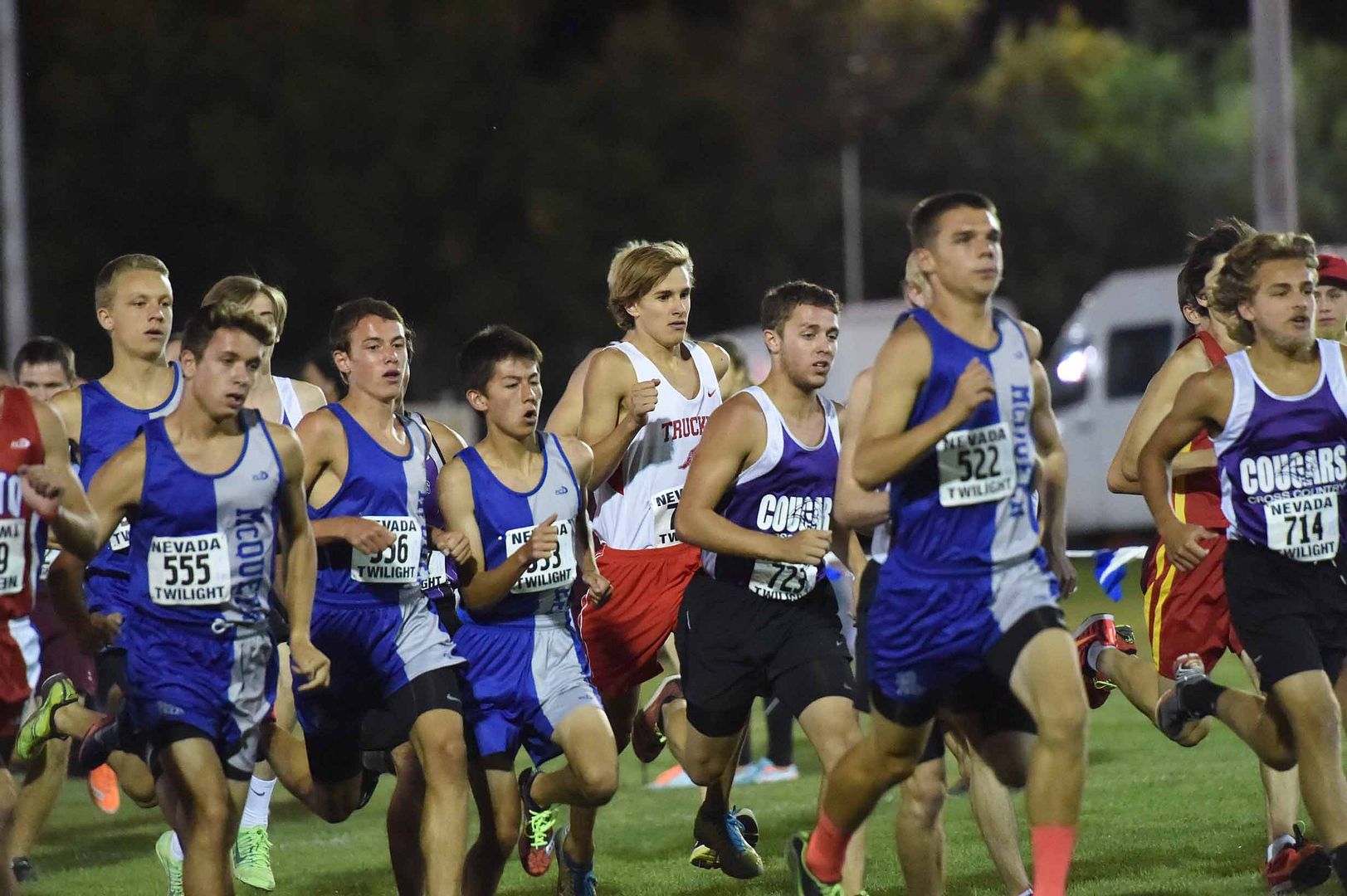 Patrick Flora Photo

Winners Table 4K

| | | | | |
| --- | --- | --- | --- | --- |
| Race | Winner | School | Time | Team Champ |
| Var Large Girls | Skyler Flora | Truckee | 15:03 | Douglas |
| Var Large Boys | Kai Benedict | Mc Queen | 12:56 | Mc Queen |
| Var Small Girls | Cassie Land | Sonora | 16:08 | Fernley |
| Var Small Boys | Orion Maxwell | S. Tahoe | 14:36 | Sonora |
| JV Boys | Jackson McIlroy | Sonora | 14:20 | Mc Queen |
| JV Girls | Sina Arnold | Mc Queen | 17:29 | Truckee |
Las Vegas Labor Day XC Classic
August 30
Winners Table 5K

| | | | | |
| --- | --- | --- | --- | --- |
| Race | Winner | School | Time | Team Champ |
| 9-10th Girls | Emma Wahlenmaier | Palo Verde | 19:48 | Palo Verde |
| 9-10th Boys | Lenny Rubi | Green Valley | 17:42 | Green Valley |
| 11-12th Girls | Marieta Wright | Centennial | 20:42 | Palo Verde |
| 11-12th Boys | Dajour Braxton | Centennial | 16:12 | Palo Verde |
Yellow Jersey Winners
Dajour Braxton and Emma Wahlenmaier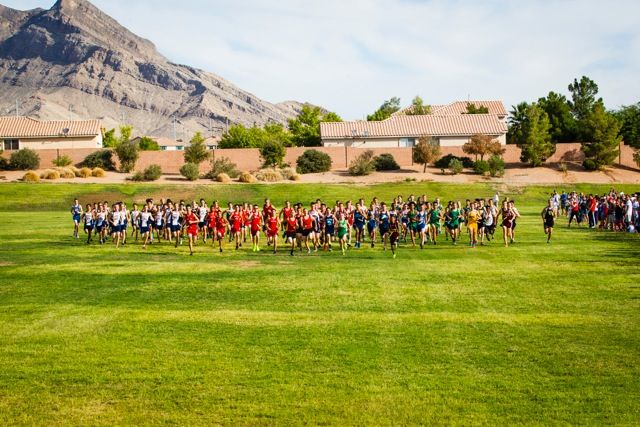 September 5
September 5
Top Times

Conner Ross, Mc Queen 13.02.4 (2.55 miles)
Kyra Hunsberger, Reno 14:55.8 (2.55 Miles)

Larry Burgess Las Vegas Invitational
September 6

Palo Verde Girls-Pine View Boys

Grand Champions

Photos are Up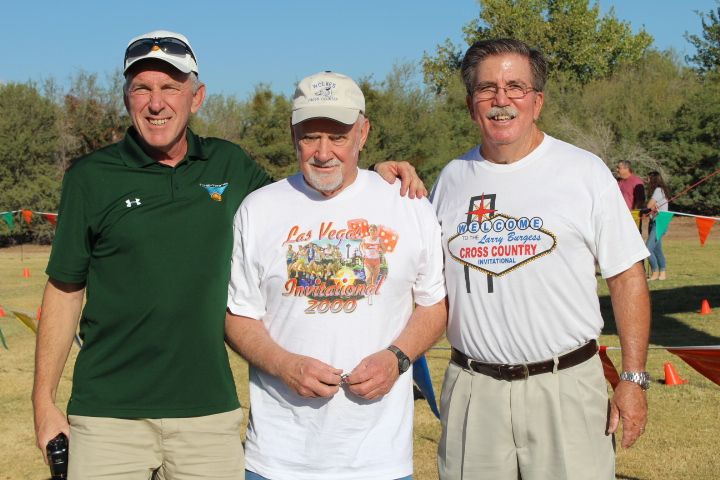 John Dixon, Larry Burgess and Mike O'Dea

Winners Table 5K

| | | | | |
| --- | --- | --- | --- | --- |
| Race | Winner | School | Time | Team Champ |
| Citizen Female | Alexis Gourrier | | 19:38.2 | |
| Citizen Male | Clayton Alenik | | 18:48.4 | |
| MS Girls | Rylee Holt | Pine View MS | 10:48.6 (1.7mi) | Schofield MS |
| MS Boys | Bryce Thomas | Hurricane MS | 10:23.0 (1.7mi) | Schofield MS |
| Var Large Girls | Kayla Roberts | Centennial | 19:54.4 | Palo Verde |
| Var Large Boys | Noah Landers | Palo Verde | 16:09.8 | Pine View |
| Var Small Girls | Kamryn Watts | Hurricane | 20:34.1 | The Meadows |
| Var Small Boys | Nephi Echler | Hurricane | 16:44.5 | Hurricane |
| FS Girls | Serena Garcia | Shadow Ridge | 22:40.6 | Palo Verde |
| FS Boys | Dallen Gillespie | Pine View | 17:22.0 | Pine View |
| Open Girls | Erin Karnafel | Centennial | 22:06.6 | Palo Verde |
| Open Boys | Andrew Nielsen | Pine View | 17:28.7 | Pine View |
Yellow Jersey Winners
Noah Landers, Palo Verde and Kayla Roberts, Centennial
Noah Landers, Palo Verde-Fordney Photo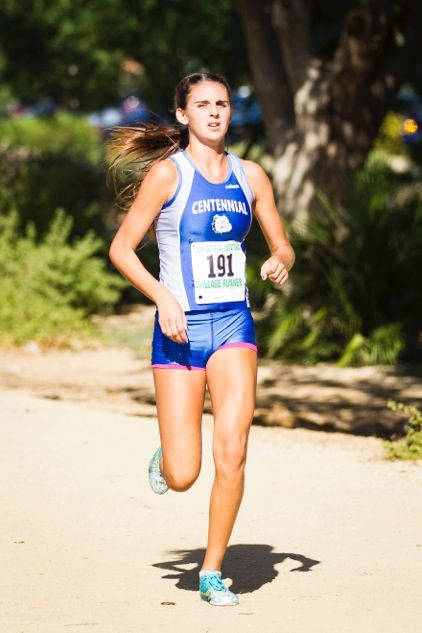 Kayla Roberts, Centennial-Fordney Photo

***********************