Homepage
Tweet to @Runnerspace.com/NV

Go the the "Schedule/Results" section for results of all meets.
Great XC and Track Photos at


*********************************
Upcoming Invitationals
October 1

October 3
***********************************

***Results***
September 27
Winners Table
Race
Winner
School
Time
Team Champ
MS Girls
Maddie Doer

Canarelli

13:40.9

2.1 Miles

Mannion MS

MS Boys
Jalen Gourrier

Leavitt MS


12:03.5

2.1Miles

Mannion MS

F/S Girls
Alexis Gourier

Centennial
19:00.3
Centennial
F/S Boys
Josh Nyberg

Valley
16:38.0
Basic
Jr/Sr Girls
Sarah Marvin

Australia
19:49.9
Coronado
Jr/Sr Boys
Dajour Braxton

Centennial
16:01.6
Green Valley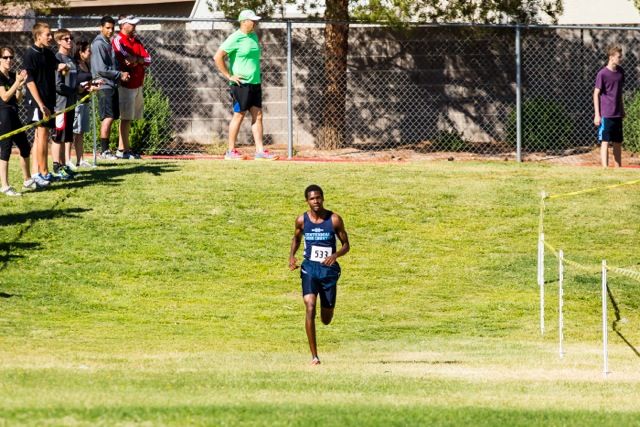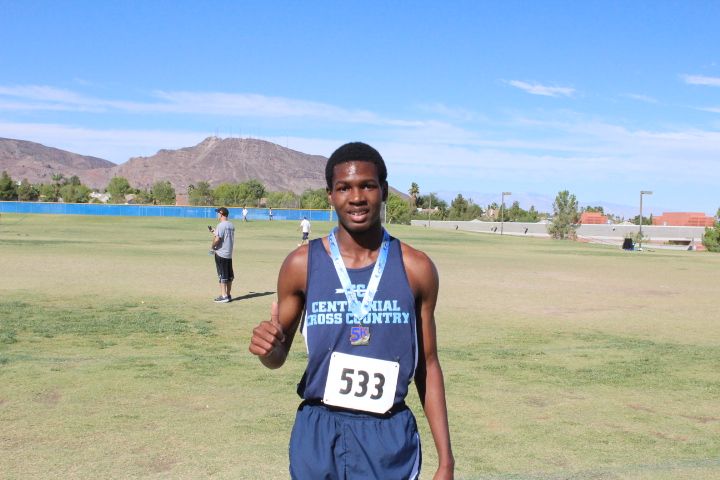 Dajour Braxton, Centennial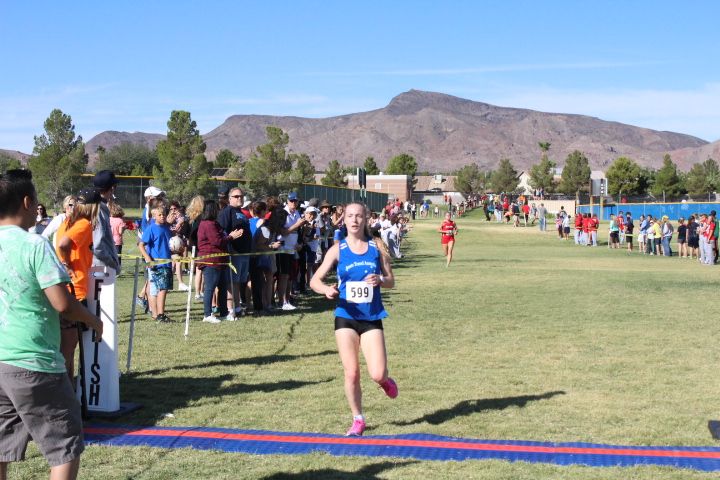 Sarah Marvin, Austrialia
Josh Nyberg, Valley
Alexis Gourrier, Centennial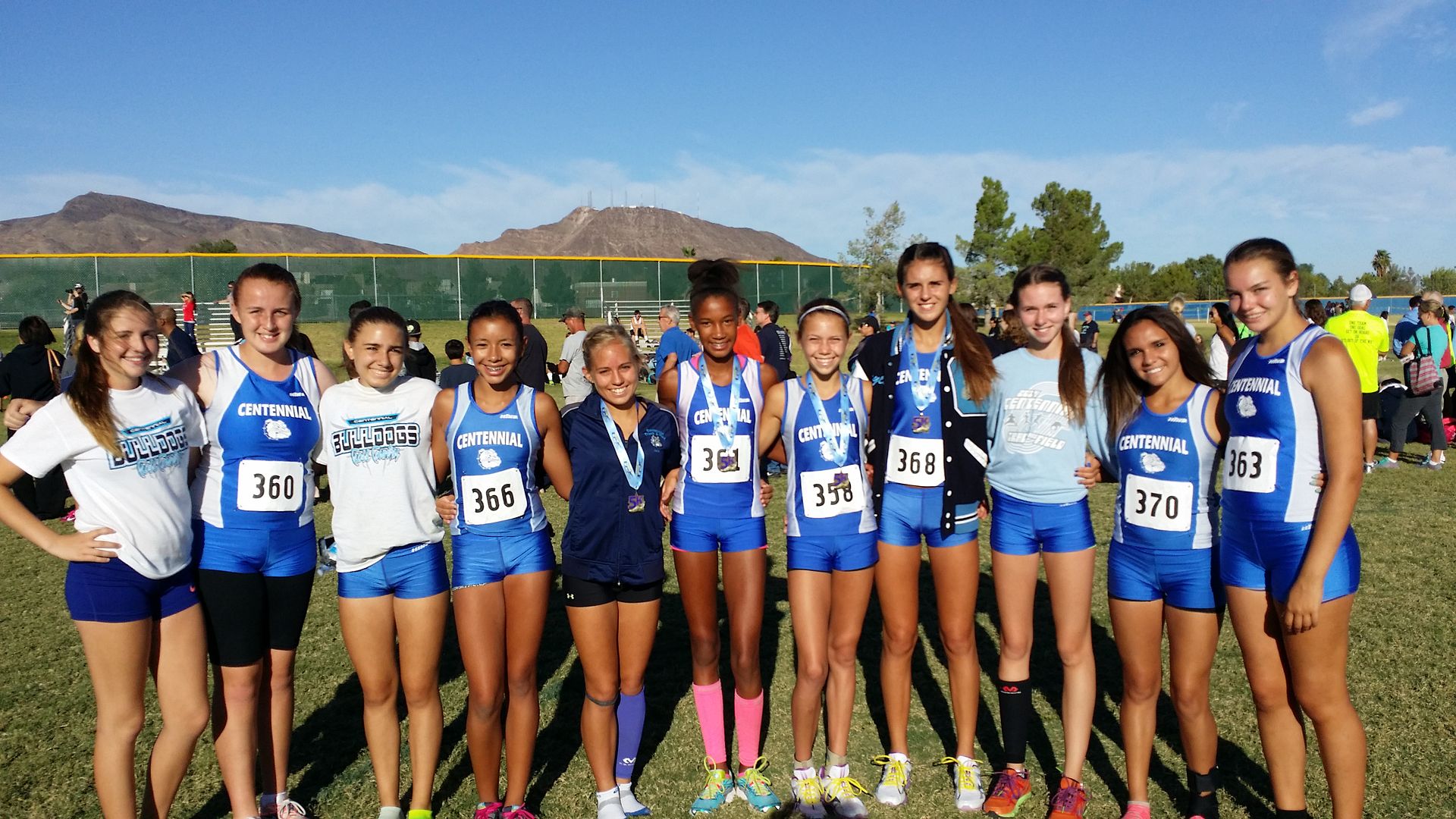 Centennial F-S Girls Team Champions
See More of Mark Fordney Race Photos
5k
Girls Seeded
14th Skyler Flora, Truckee 18:14
17th Lindsey Adams, Douglas 18:20
20th Gabrielle Rinne, Truckee 18:25
Douglas 13th - Truckee 14th
Div II Girls
2nd Kyra Hunsberger, Reno 18:06
9th Abby Bolt, Galena 18:57
Reno 9th-Galena 11th
Boys Seeded
7th Kai Benedict, McQueen 15:10
11th Connor Ross, McQueen 15:27
Henry Weisberg, McQueen 15:49
Gregory Gephart, McQueen 15:52
Duncan O'Brien, McQueen 17:03
McQueen Boys 4th

Div II Boys
3rd Anthony Ocegueda, Reed 15:41
7th Tyler Hart, Reno 15:47
8th Mason Labadie, Galena 15:50
Garrett Meyer, SECTA 16:37
Galena 7th-Douglas 8th-Reed 10th
Div IV Boys
7th Noah Oberitter, Truckee 15:38
3.0 Miles
Div II Senior Boys
7th Andrew Goldsmith, Palo Verde 15:31
DII Junior Boys
1st Noah Landers, Palo Verde 15:03
Palo Verde Team 1st
Div II Senior Girls
3rd Amanda Reintjes, Palo Verde 18:45
Div II Junior Girls
13th Kate Vanderstelt, Palo Verde 19:50
Palo Verde Team 3rd
Div II Sophomore Girls
2nd Tori Landers, Palo Verde 18:10
3rd Emma Wahlenmaier, Palo Verde 18:12
Palo Verde Team 6th
3rd Emma Wahlenmaier, Palo Verde 18:12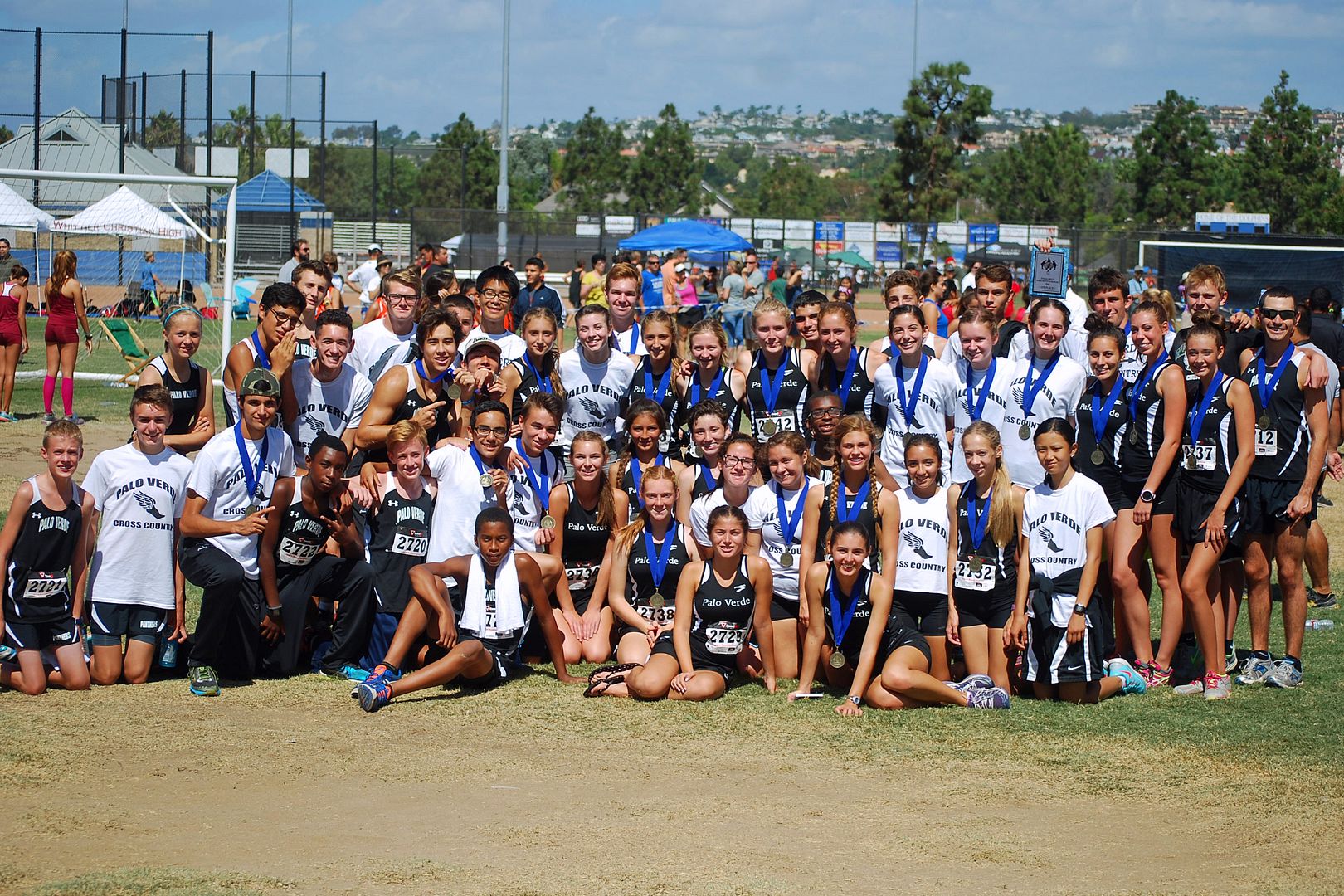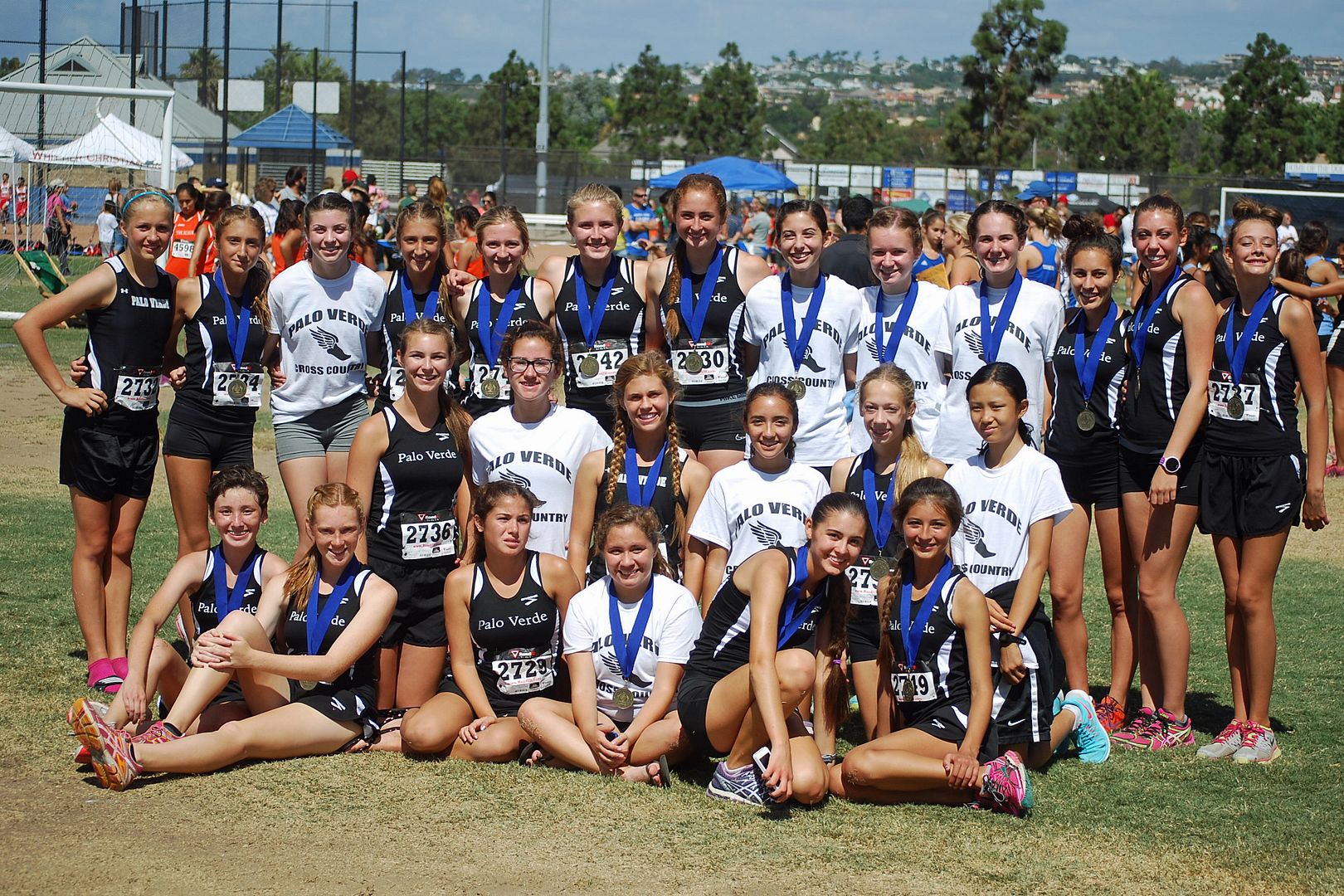 Team "Palo"
Churchill County Boys-Fernley Girls Win
Brandon Perez, Silver State 18:38
Chloe Overlie, Churchill Co. 22:27
Sept 26 - Results Upcoming

September 20
HS 5K Winners

Sarah Marvin, Australia 20:01.1
Santee EC Wins Team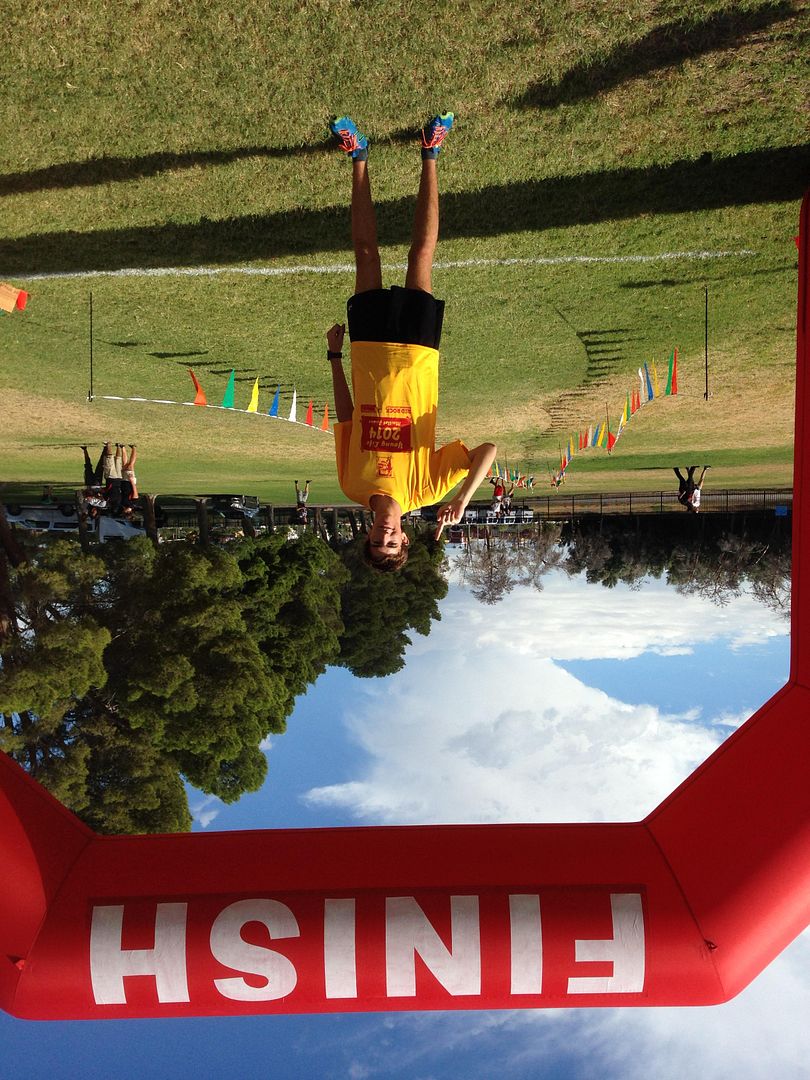 Garrett Meyer, SECTA 16:14.5
Santee Wins Team



College/University Winners

Skyler Storie, Dixie State 17:38.3 (5K)
Utah Valley Wins Team
Jason Lynch, Unattached 18:54.2 (6.3K)
Southern Utah Wins Team
September 20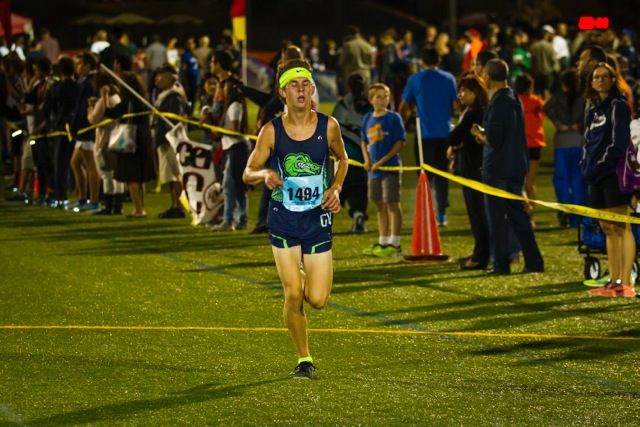 Top Southern Nevada Performances
Austin Rogers, Green Valley
Alexis Gourrier, Centennial
Mark Fordney Photos

Green Valley Boys 2nd in Var Blue "B"
Austin Rodgers, GV 14:59 2nd
Lenny Rubi, GV 15:43 18th
Centennial Girls 3rd in Var Blue "B"
Arbor View 4th
Green Valley 17th

Alexis Gourrier, Cent. 17:30 1st
Kalya Roberts 17:40 3rd
Madison Fletcher, AV 18:41 19th

Shadow Ridge Girls 6th in Var Blue "A"
Julia Pack, SR 19:17 26th
Basic Sophomore Boys 2nd in "Red" Division
Steven Birch 16:11 5th
Daniel Peveler 16:24 10th
Spencer Adams 16:29 16th
Freshman Seth Blackwell 16:35 6th
Junior Kendrick Peterson 16:21 5th
Centennial Girls Varsity 3rd Place
Arbor View Girls 4th Place
Arbor View Medal Winners

September 19
North Tahoe Kiwanis Invitational
September 12
September 13
Photos and Videos

Winners Table

| | | | | |
| --- | --- | --- | --- | --- |
| Race | Winner | School | Time | Team Champ |
| Varsity Girls | Alexis Gourrier | Centennial | 18:32.4 | Centennial |
| Varsity Boys | Dajour Braxton | Centennial | 15:43.2 | Centennial |
| 9-10th Girls | Allyse Ballard | Shadow Ridge | 20:37.8 | Shadow Ridge |
| 9-10th Boys | Steven Birch | Basic | 17:31.2 | Basic |
| Open Girls | Arden Holden | Centennial | 20:24.4 | Centennial |
| Open Boys | Cutty Zanghi | Adelson | 17:26.6 | Coronado |
***************************************
August 29
Kyra Hunsberger, Skyler Flora, Lindsey Adams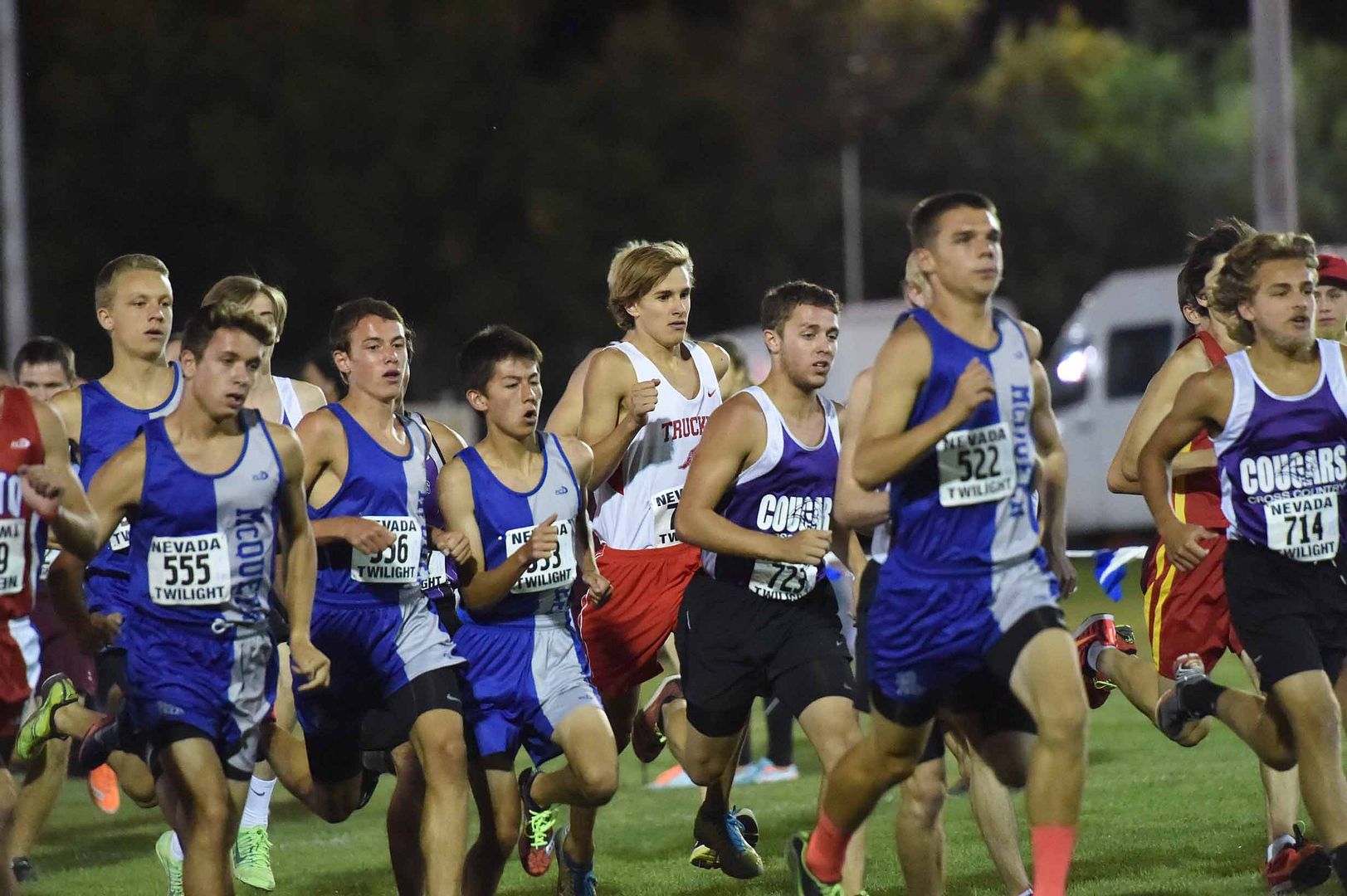 Patrick Flora Photo

Winners Table 4K

| | | | | |
| --- | --- | --- | --- | --- |
| Race | Winner | School | Time | Team Champ |
| Var Large Girls | Skyler Flora | Truckee | 15:03 | Douglas |
| Var Large Boys | Kai Benedict | Mc Queen | 12:56 | Mc Queen |
| Var Small Girls | Cassie Land | Sonora | 16:08 | Fernley |
| Var Small Boys | Orion Maxwell | S. Tahoe | 14:36 | Sonora |
| JV Boys | Jackson McIlroy | Sonora | 14:20 | Mc Queen |
| JV Girls | Sina Arnold | Mc Queen | 17:29 | Truckee |
Las Vegas Labor Day XC Classic
August 30
Winners Table 5K

| | | | | |
| --- | --- | --- | --- | --- |
| Race | Winner | School | Time | Team Champ |
| 9-10th Girls | Emma Wahlenmaier | Palo Verde | 19:48 | Palo Verde |
| 9-10th Boys | Lenny Rubi | Green Valley | 17:42 | Green Valley |
| 11-12th Girls | Marieta Wright | Centennial | 20:42 | Palo Verde |
| 11-12th Boys | Dajour Braxton | Centennial | 16:12 | Palo Verde |
Yellow Jersey Winners
Dajour Braxton and Emma Wahlenmaier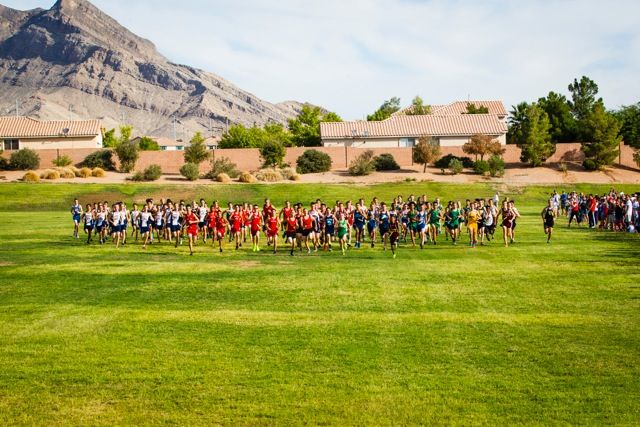 September 5
September 5
Top Times

Conner Ross, Mc Queen 13.02.4 (2.55 miles)
Kyra Hunsberger, Reno 14:55.8 (2.55 Miles)

Larry Burgess Las Vegas Invitational
September 6

Palo Verde Girls-Pine View Boys

Grand Champions

Photos are Up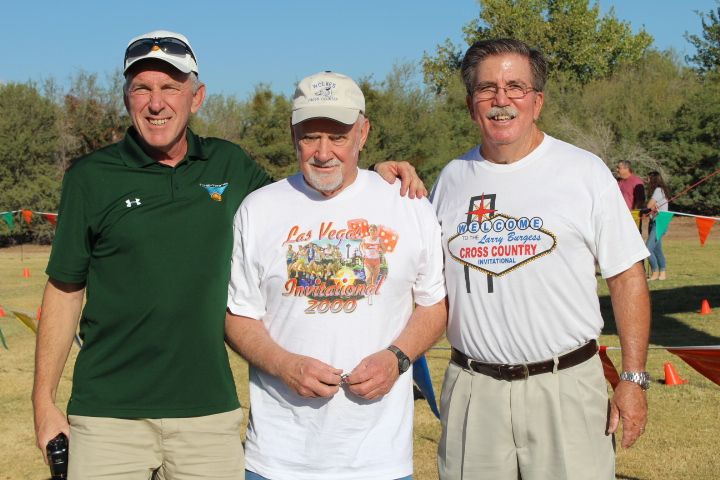 John Dixon, Larry Burgess and Mike O'Dea

Winners Table 5K

| | | | | |
| --- | --- | --- | --- | --- |
| Race | Winner | School | Time | Team Champ |
| Citizen Female | Alexis Gourrier | | 19:38.2 | |
| Citizen Male | Clayton Alenik | | 18:48.4 | |
| MS Girls | Rylee Holt | Pine View MS | 10:48.6 (1.7mi) | Schofield MS |
| MS Boys | Bryce Thomas | Hurricane MS | 10:23.0 (1.7mi) | Schofield MS |
| Var Large Girls | Kayla Roberts | Centennial | 19:54.4 | Palo Verde |
| Var Large Boys | Noah Landers | Palo Verde | 16:09.8 | Pine View |
| Var Small Girls | Kamryn Watts | Hurricane | 20:34.1 | The Meadows |
| Var Small Boys | Nephi Echler | Hurricane | 16:44.5 | Hurricane |
| FS Girls | Serena Garcia | Shadow Ridge | 22:40.6 | Palo Verde |
| FS Boys | Dallen Gillespie | Pine View | 17:22.0 | Pine View |
| Open Girls | Erin Karnafel | Centennial | 22:06.6 | Palo Verde |
| Open Boys | Andrew Nielsen | Pine View | 17:28.7 | Pine View |
Yellow Jersey Winners
Noah Landers, Palo Verde and Kayla Roberts, Centennial
Noah Landers, Palo Verde-Fordney Photo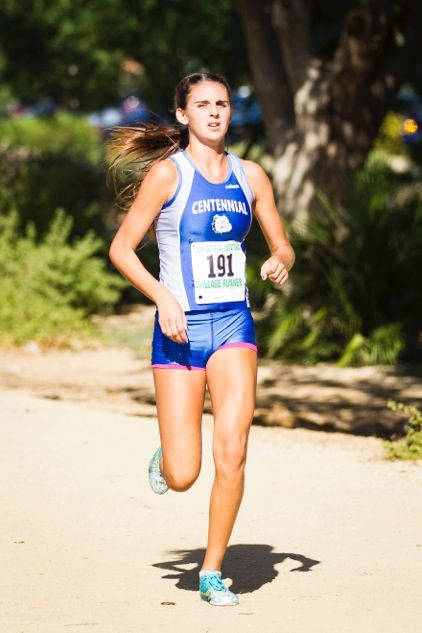 Kayla Roberts, Centennial-Fordney Photo

***********************